GoGo! PriPara Life (GOGO!プリパライフ, GoGo! PuriParaifu) is a song that has made its game debut as a song option to play with, as well as the PriPara game commercial. It debuted in PriPara the Movie: Everyone, Assemble! Prism ☆ Tours.
In the game, it has a version sung by Dressing Pafé.
Performers
Lyrics
GoGo! PuriParaifu!
GoGo! PuriParaifu!
PuriParaifu!

Ochikomu asa mo samishī yoru mo
Kao wo agete ne my friend

Donari awase wa kiseki no sekijun
Pinchi na toki mo waraou

Hitori botchi ja yowai mo mushi
Kedo ne issho nara...Mu!Te!Ki!

PuriPara ikou
Otome no paradaisu
Puriparaparapa
Yume he no chiketto wa mou hāto no naka
Yaru yo! party life

PuriPara ikou
Ashita he parashūto
Puriparaparapa
Shuyaku wa itadaki
Ima ga party time

GOGO!プリパライフ
GOGO!プリパライフ
プリパライフ

落ち込む朝も寂しい夜も
顔をあげてねmy friend

隣り合わせは奇跡の席順
ピンチな時も笑おうっ

一人ぼっちじゃ弱いも虫
けどね一緒なら。。。ム!テ!キ!

プリパラ行こうっ
乙女のパラダイス
プリパラパラパ
夢へのチケットはもうハートの中
やるよ!party life

プリパラ行こうっ
明日へパラシュート
プリパラパラパ
主役はいただき
今がparty time

Gallery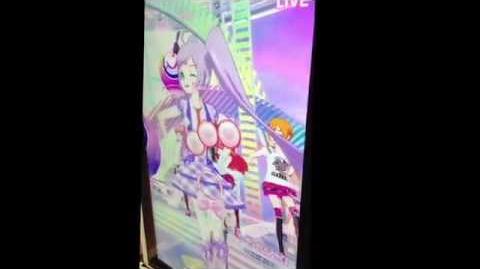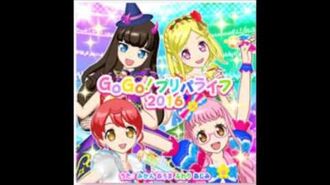 Ad blocker interference detected!
Wikia is a free-to-use site that makes money from advertising. We have a modified experience for viewers using ad blockers

Wikia is not accessible if you've made further modifications. Remove the custom ad blocker rule(s) and the page will load as expected.